CONSTANT CONTACT HELP & SUPPORT
Constant Contact Professional Services
Your business needs marketing help. Our Experts deliver.
With over 15 years of experience and more than 650,000 customers, Constant Contact is the trusted leader in small business marketing. Our experts collaborate closely to understand your business and your goals—delivering email and digital marketing best practices to drive real results.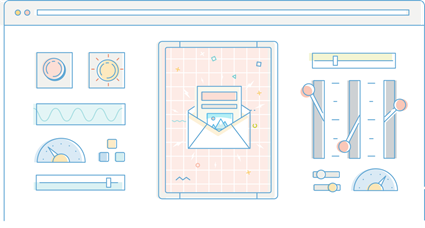 Featured Services
Personal Marketer
Let us unlock your email marketing potential.

If you know what you want to communicate in your campaigns but just don't have the time, then our Personal Marketer will handle the rest—from start to finish - each and every month.

You get a dedicated email marketing expert to work with you to understand your business needs. They'll provide you with best practices and support, and deliver great emails to help you achieve your marketing goals.
Design & Build Services
Want a template that is custom to your business?

A Design & Build template is custom built from the ground up. The finished product is a one-of-a-kind template available in your template picker located in your account.

We will also work with you during consultation to provide mock-ups for an overall polished professional look. Want to learn more? Let us know you're interested and we'll be in touch!
Additional Services