CONSTANT CONTACT HELP & SUPPORT
Constant Contact Professional Services
Your business needs marketing help. Our Experts deliver.
With over 15 years of experience and more than 650,000 customers, Constant Contact is the trusted leader in small business marketing. Our experts collaborate closely to understand your business and your goals—delivering email and digital marketing best practices to drive real results.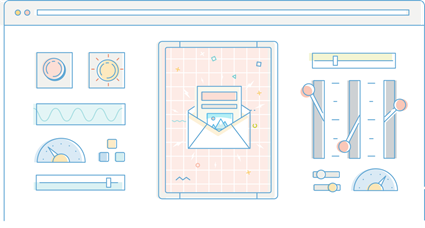 Featured Services
Google Analytics
Experience the power of analytics.

Discover who your customers are, which pages they visit most often, which email campaigns generate the most traffic, and learn how to make informed marketing decisions based on that data.

You get to work with a Google Analytics professional who will set up your Google Analytics account, install the required tracking code on your website, build two detailed, automated traffic reports, and even provide guidance on understanding the data.
Premium Design
Want a professionally designed template for your business?

A Premium Design template ensures your brand has a consistent look with your website, and/or other branding materials. Simply provide us your detailed requirements and a good phone number for contact and we'll handle the rest.

You get a dedicated designer who will consult with you on best practices and help ensure an overall polished, professional look. Want to learn more? Let us know you're interested and we'll be in touch!
Additional Services